NaBloPoMo – Day 8 – Two Upcoming (Virtual) Events That I'm Excited About
I don't usually talk about work-ish things here, but there are two upcoming events that we are offering through the Canadian Evaluation Society – BC Chapter1 that I'm super excited about.
First, we are kicking off our "Diverse Voices" webinar series tomorrow with a webinar by Carolyn Camman called "Finding Our Way to Equitable Practices – Where to Begin?"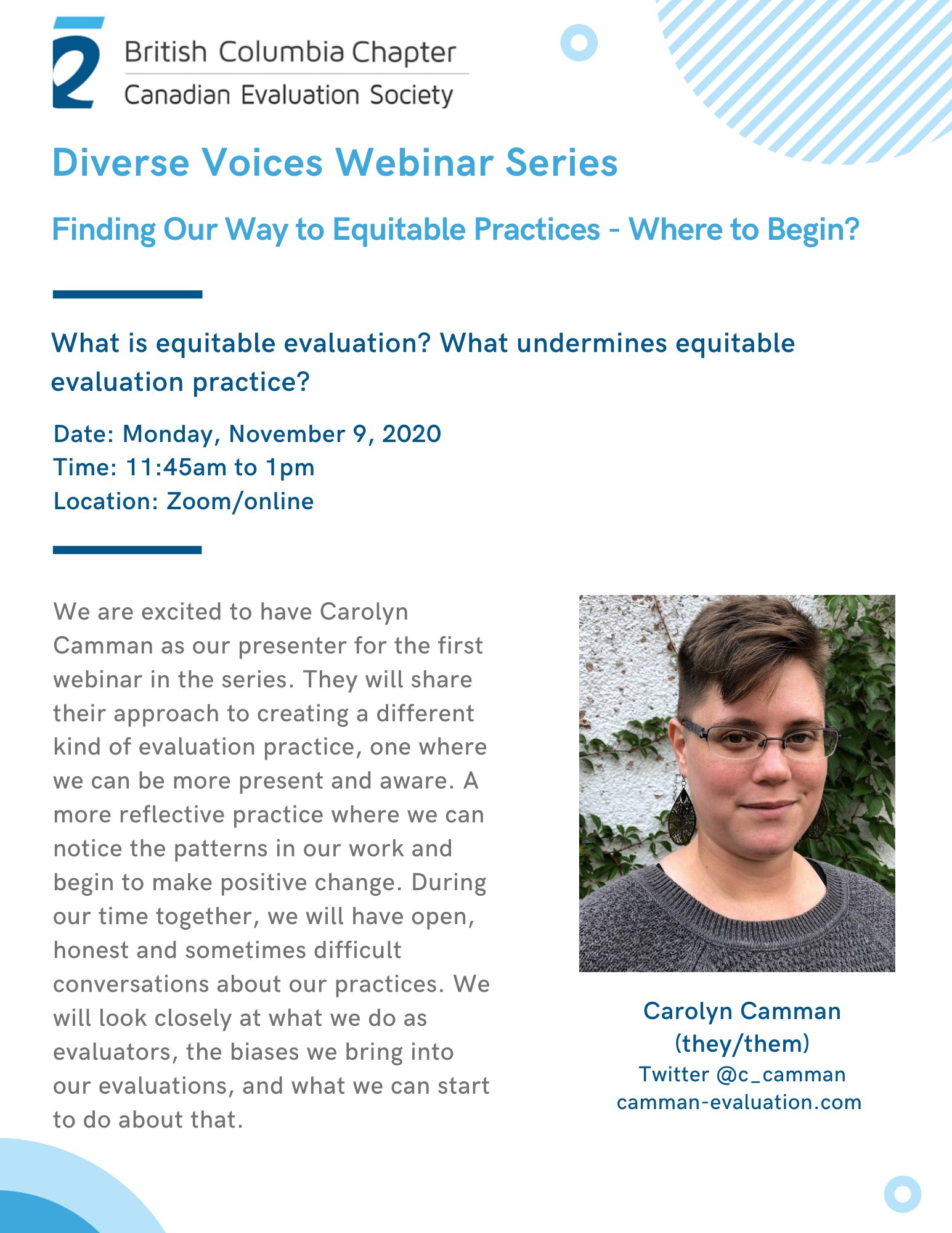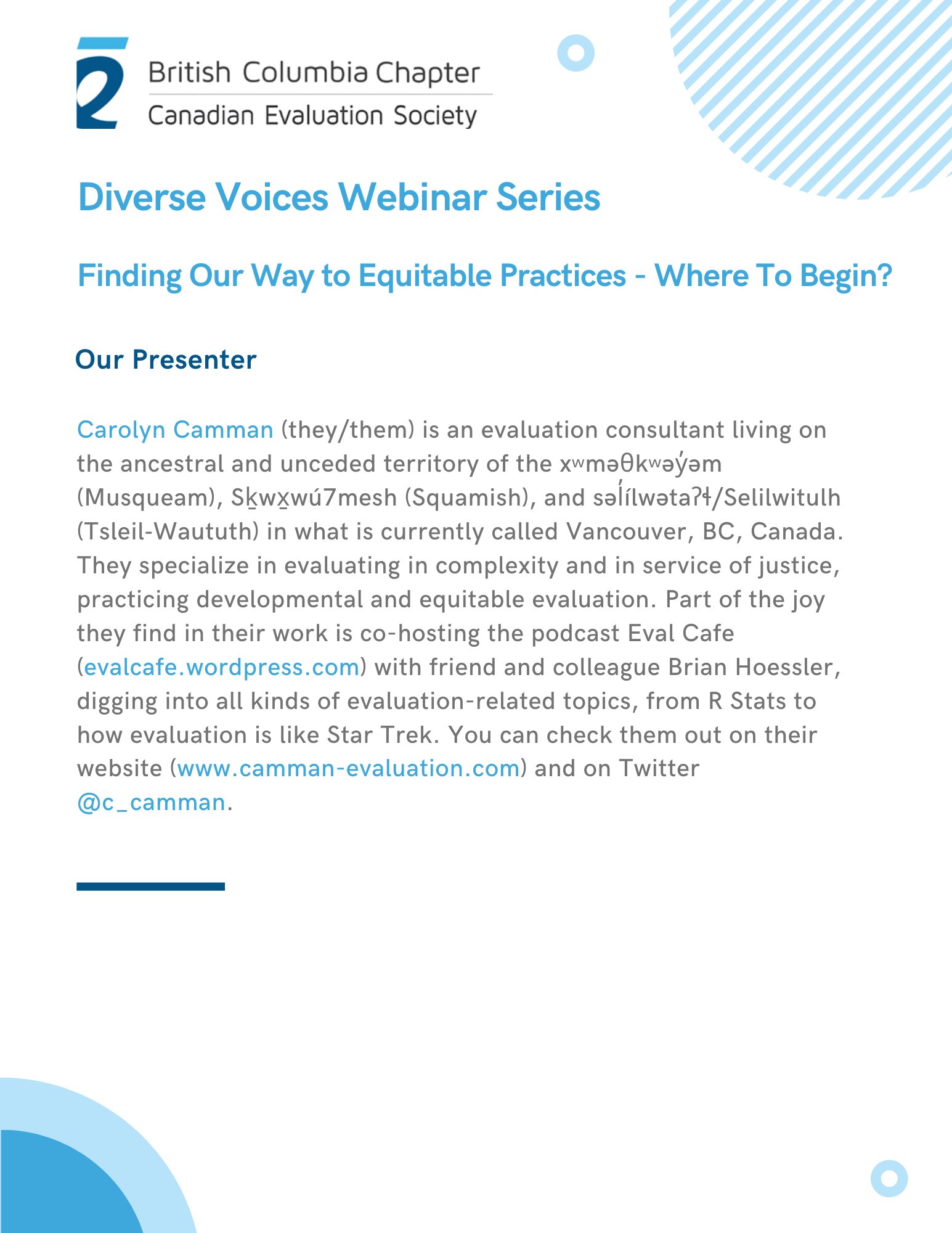 Carolyn is a fabulous facilitator and I'm very excited for the conversation we will be having tomorrow on this important topic. I think it's going to be an amazing kick-off to this webinar series!
---
The other event is the keynote for our Annual General Meeting (AGM), which is being held on Nov 20. Since we aren't having our usual conference this year (*thanks COVID*), which is what we usually have attached to our AGM, we decided to get an exciting keynote to have before the AGM, in the hopes that it will draw a crowd and that some of them will also stick around for the AGM part afterwards.
The keynote speakers are Kasari Govender, the BC Human Rights Commissioner, and Trish Garner, the Executive Director of Research & Policy for the Office of the BC Human Rights Commissioner. Their office released a fantastic report on the importance of disaggregated data in understanding inequity – but also the ways that disaggregated data can, when not used with care, cause real harm.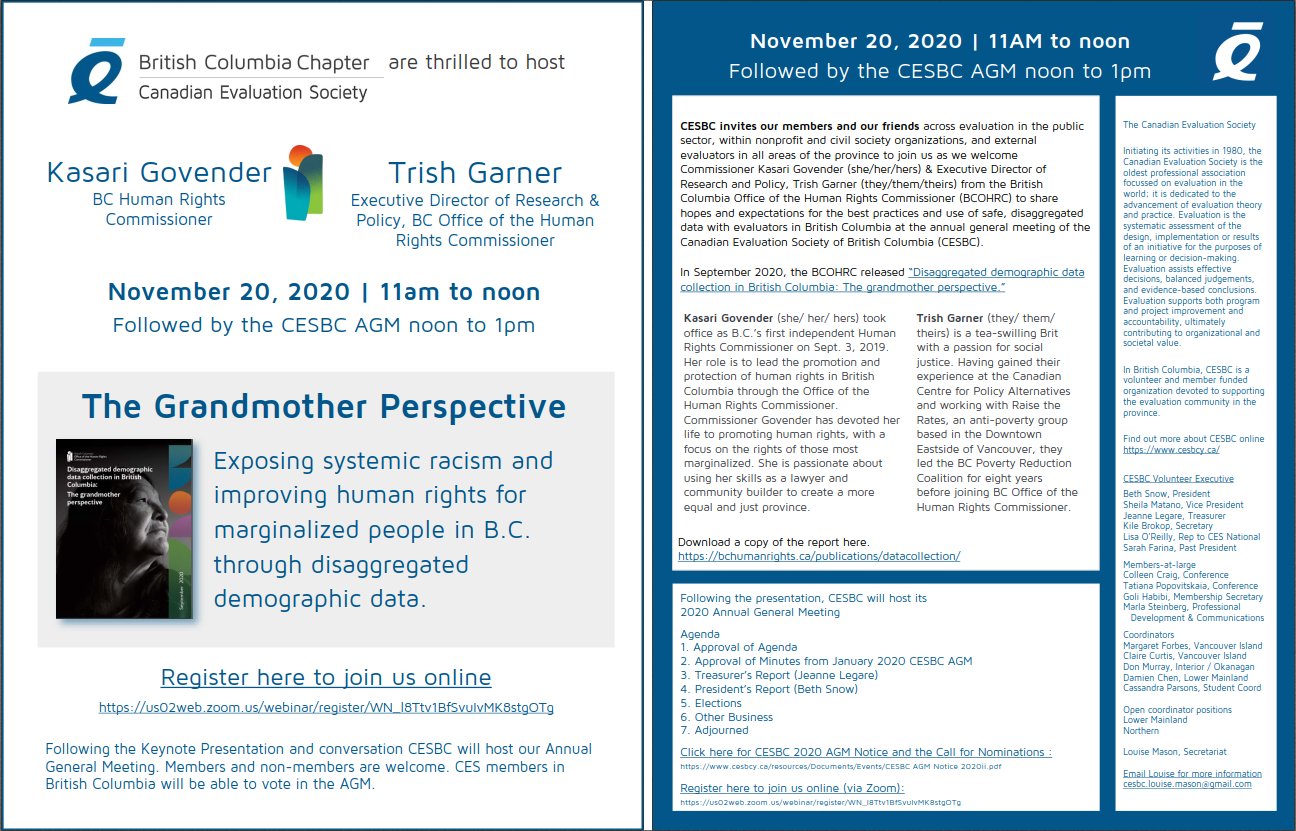 I'm very excited to hear both of these speakers talk and for the Q&A!
full disclosure: I'm the president [↩]
Comments |0|