House Guests
For the next 11 days, I'm having some house guests.
Pepper has decided that she's the Queen of the Bed: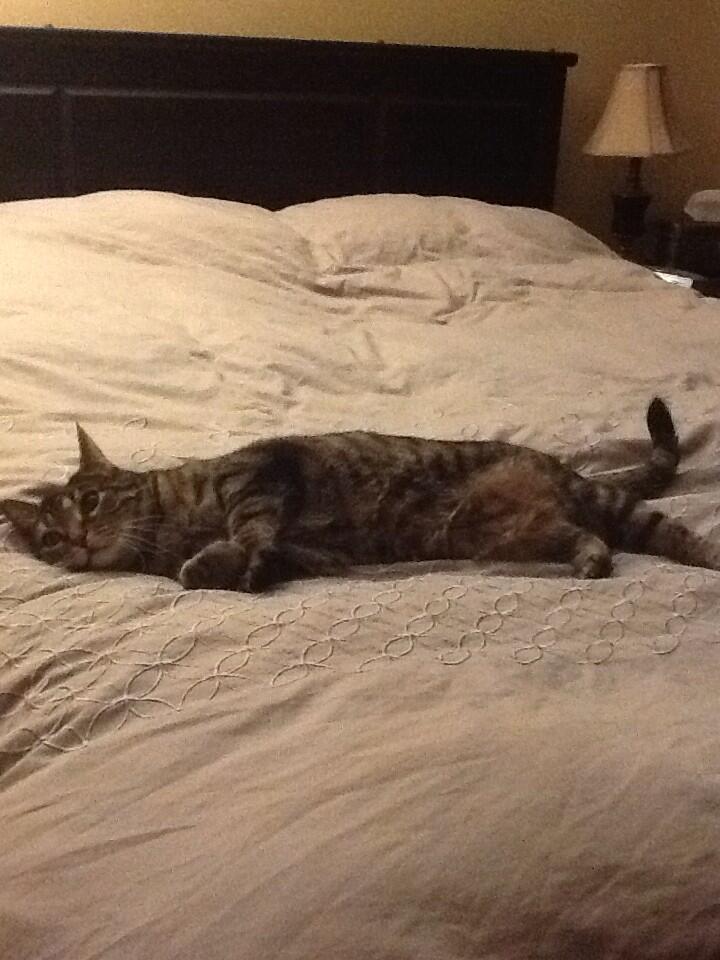 And Taiko has decided that he's Captain of the Chair:
Happily, neither of my house guests appear to have taken any notice of my fraggle of frogs. I've secured the tank lid to keep out curious kitties, but neither kitty has shown any interest whatsoever in my little amphibian buddies.
I did, however, learn from the label on their bag of cat food what part of the cat you insert the food into:
So that was a relief to have that clarified for me. I'm hoping that as long as I insert food into the cats as shown in this helpful diagram, they won't go looking for a frog-sized snack.
Comments |1|