Modern Conveniences
How did students ever get by without the modern conveniences of online journals and Skype and Google Docs? Case in point: I just got off a Skype chat with a group for one of my courses – we are preparing for our class on Thursday
and while on the call, we were brainstorming and then looking up resources to check out some of our ideas – we sent links via the chat function of Skype and emailed articles from online journals in mere moments as we talked.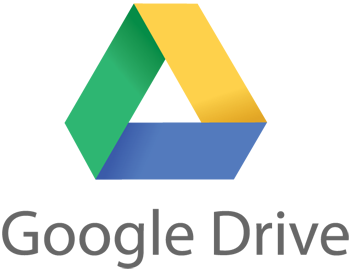 Tomorrow I have a group meeting with another group for another one of my courses – which we'll be doing by WebEx, so that we can share our computer screens with one another as we talk and we'll be participating from various places across the Lower Mainland, plus Calgary and Kelowna1. In preparation for that call, we've been brainstorming by adding our ideas to a shared Google Doc.
When I was a post-secondary student the first time – i.e., in my undergrad2, Masters3, & PhD years4 – we didn't have any of this stuff. Want to share a document? You had to print it out on a piece of paper and hand it to the other person! Or, if you wanted to be fancy, you'd save it on a floppy disk!
Group meeting? You had to do that in person! We actually went to the library to work together. But that was OK because you had to go there to photocopy that article you wanted from a giant bound volume of journal issues from the stacks.
We did have email – I got my first email address very early in my first year of undergrad – but the only other people I knew with email addresses were other university students and we all had to go to the computer lab to check email, since we didn't have Internet access in our rooms. You were likely to see the person to whom you had sent an email in class, in the caf, or in residence before they actually got to the computer lab to see the email. And then when you did get an email, you'd print it out on a dot matrix printer, because it felt like you should probably have a record of that.
Hell, my profs didn't even start to use PowerPoint until I was in my third or fourth year, and even then it was only the most innovative of profs and they had to have a back up set of slides on acetate because there was a 50/50 chance that the computer and projector wouldn't actually be able to connect properly.
Now5, my profs post their PowerPoint slides lecture notes in our class Connect site, or in SugarSync or some other such marvel of modern convenience, I meet my classmates virtually, and I have access to virtually any article, website, or other resources in a millisecond. I collaborate on group papers in Google Docs in real time, I submit those papers via email, and my profs mark them using an annotation app on their iPads. And then I blog about it to a world wide audience! When you stand back to think about it, it's pretty amazing how far we've come in a relatively short period of time.
Floppy Disk Image Credit: Posted by ehpien on Flickr.
Comments |4|